ACCESSORIES
We supply much more than what you need for your power station.
OVERHEAD CRANES FOR POWERHOUSE
For safe unloading and smooth assembly, WKV also supplies for you the powerhouse crane.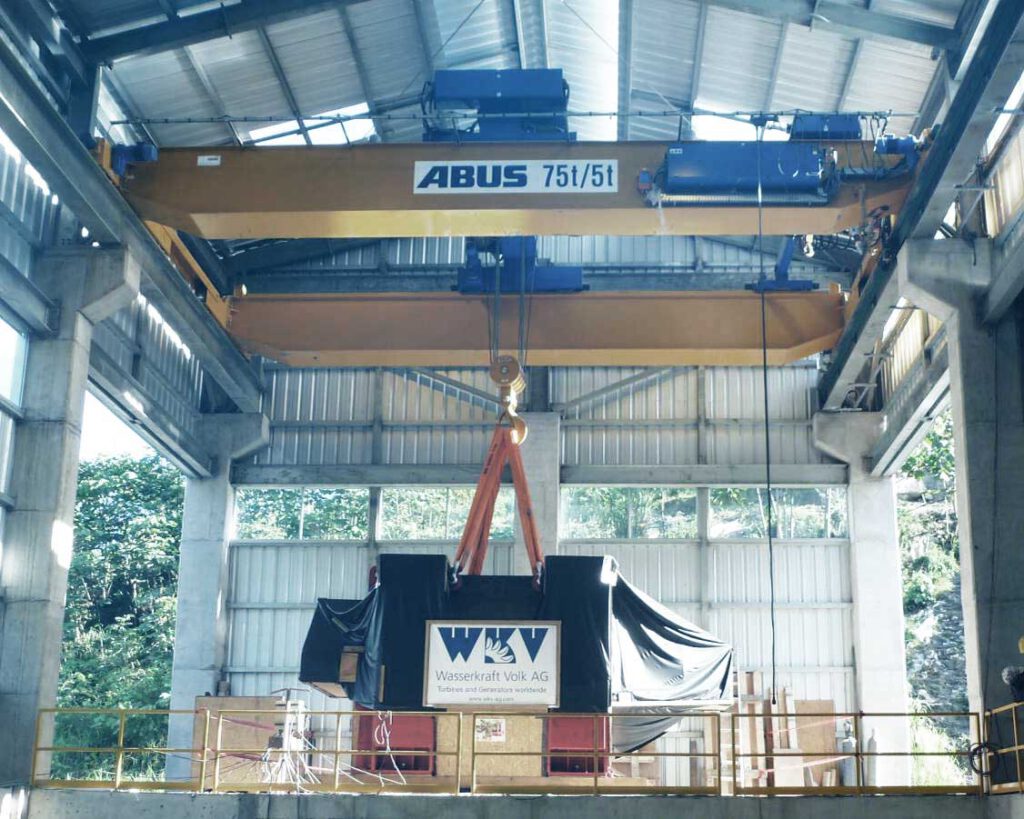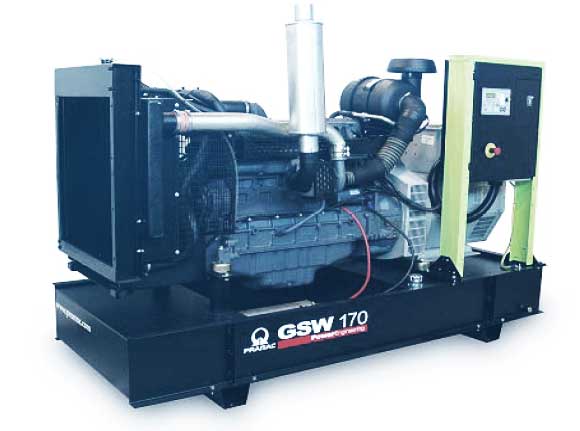 DIESEL GENERATORS FOR EMERGENCY POWER SUPPLY
Well prepared for possible power failures. With this emergency power supply, the powerhouse can be energised and the turbine can be restarted.
PENSTOCK SAFETY VALVE
Ruptures in penstocks are rare – but if this it were to happen, it may result in catastrophic consequences. Flooding and mudslides can be prevented with a penstock safety valve. If the flow velocity in the pipeline increases due to a pipe rupture, the valve at the penstock inlet will automatically close.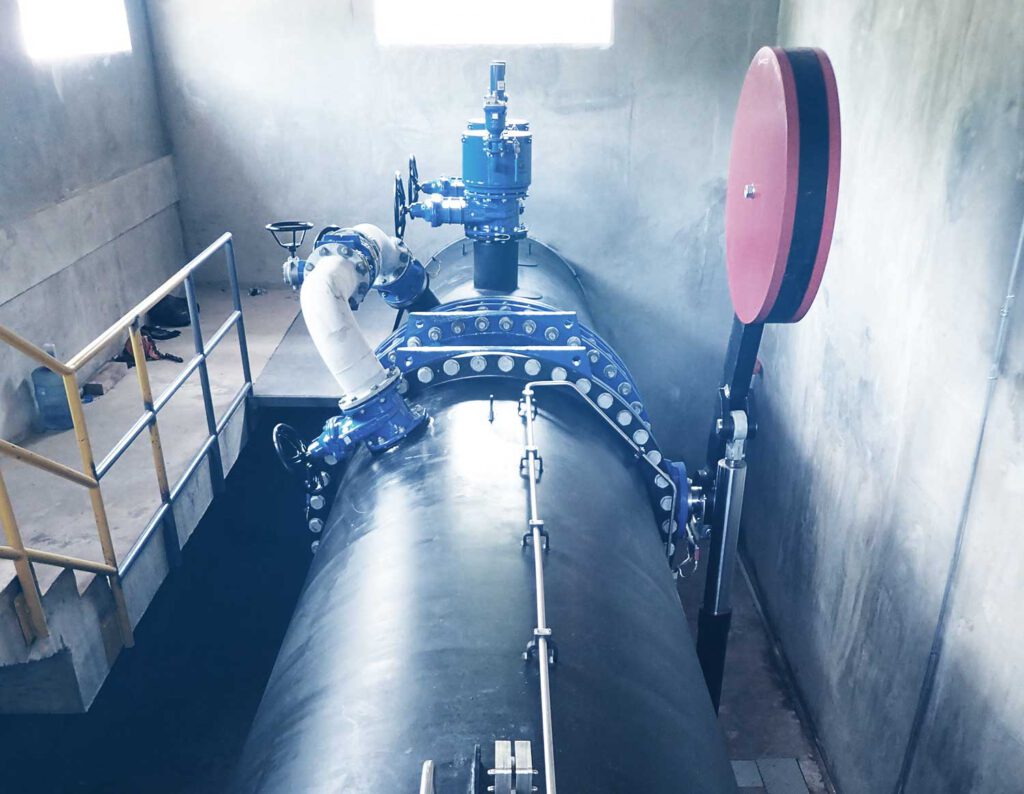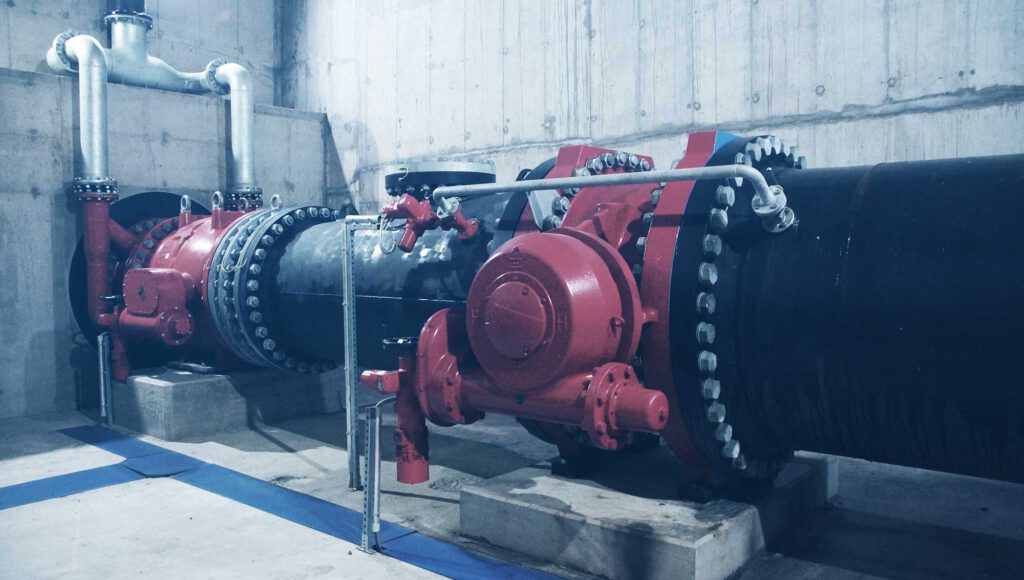 BYPASS VALVES RESPECTIVELY, SYSTEMS FOR POWER STATIONS
The outlet of one power station is often the inlet of the next. The bypass line begins in front of the powerhouse and ends in the tailwater channel. The bypass valve is opened (usually automatically) so that in the event of maintenance or malfunctions, the downstream power-stations can be supplied with water.
PIPING PARTS
The pipe branch in front of the powerhouse is subjected to considerable forces. We construct and supply you with individual pipelines for this complex section.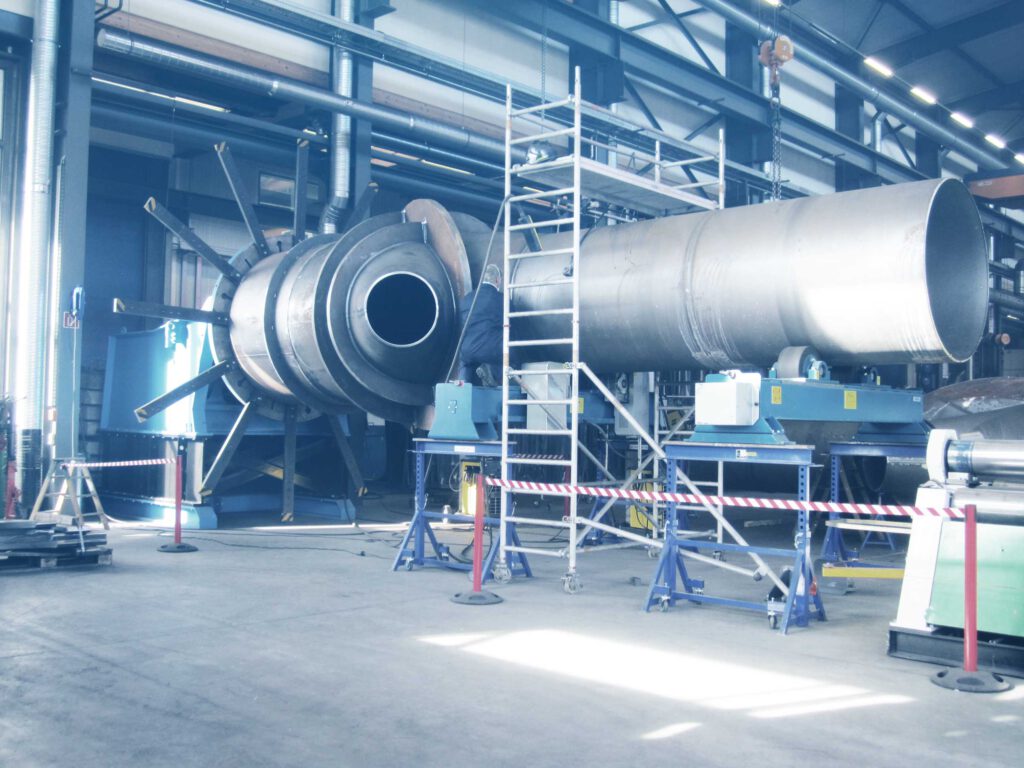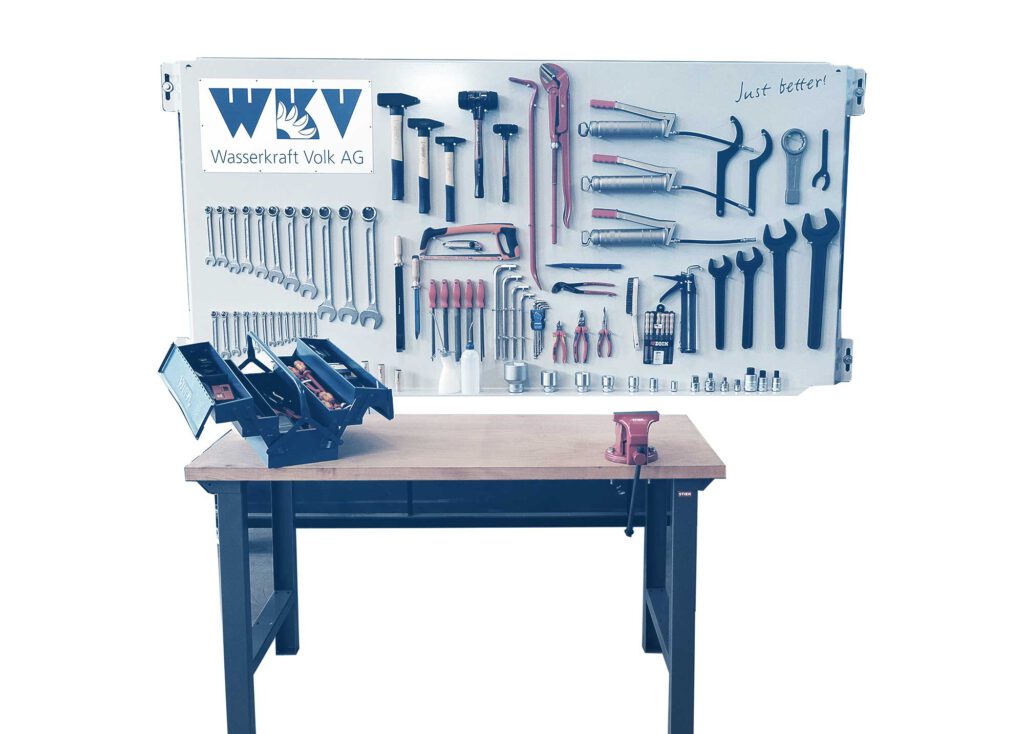 TOOLS
Good tools are elementary for us - not only in the factory, but also on remote construction sites. For the assembly, we arrive with our special tools and leave them with you, for the electromechanical equipment – especially for your station.
JAHNS-REGULATORS AND REGULATOR RETROFIT
Dated models of JAHNS speed controllers are prepared for proper operation for coming decades. We use only original documentation and original replacement parts.
The robust and durable performance of these speed controllers works completely without electric energy and is so far suitable for small power plants that shall be operated in islated mode. A refurbishment costs just a fractional amount of a new controller.
Of course, we will also deliver brandnew original JAHNS speed controllers if needed!
You can also have older regulators from other manufacturers overhauled in our factory. If necessary, please contact us.