TURBINES
The WKV Turbines. Highly efficient and reliable.
REVENUE FROM THE FIRST R.P.M.
What makes turbine technology from WKV so unique is its flexibility. We can build and deliver the right solution for almost any terrain, for any amount of water and almost any water head. Special applications are also often part of our everyday business, whether it is island operation with black start, increased moments of inertia with flywheel and turbine-synchronous bypass valves, powerhouse bypass valves or transport concepts for taking heavy and robust technology to remote locations. Simply leave to us the solution to your challenge. So that you can generate reliable profits with superior technology.
YOU HAVE THE WATER, WKV THE PROPER TURBINE
Technology is our strength and our passion. However, it is only a means to an end for a reliable generation of clean energy.
Depending on the requirements, we analyse, design and deliver the proper solution by selecting one of the five following turbine types: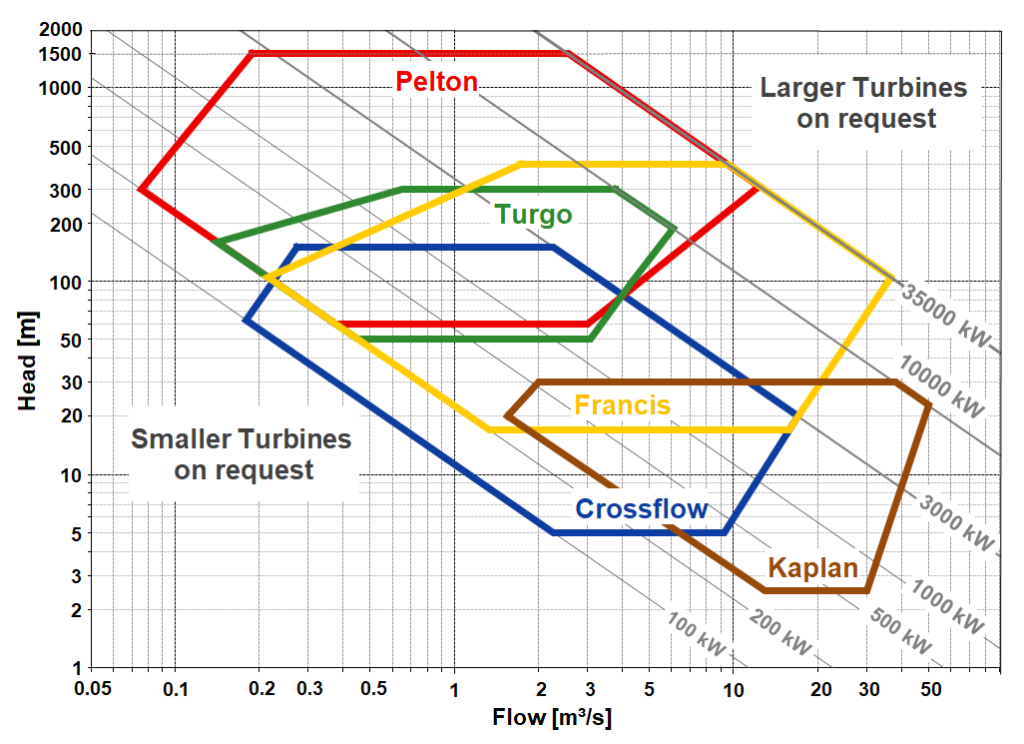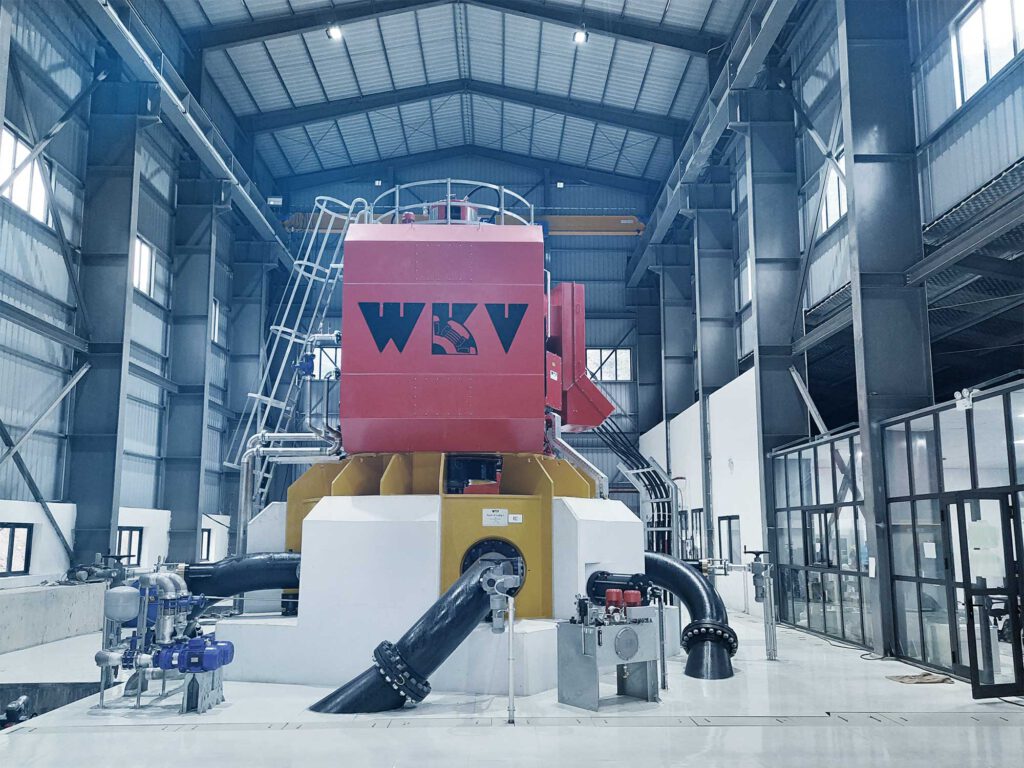 PELTON TURBINE
The robust and almost indestructible solution with very good full-load and partial-load efficiencies for high heads and heavily fluctuating flow rates, even with water rich in floating debris. For water heads between 60 and 1,500 m with power outputs of up to around 35 MW per unit.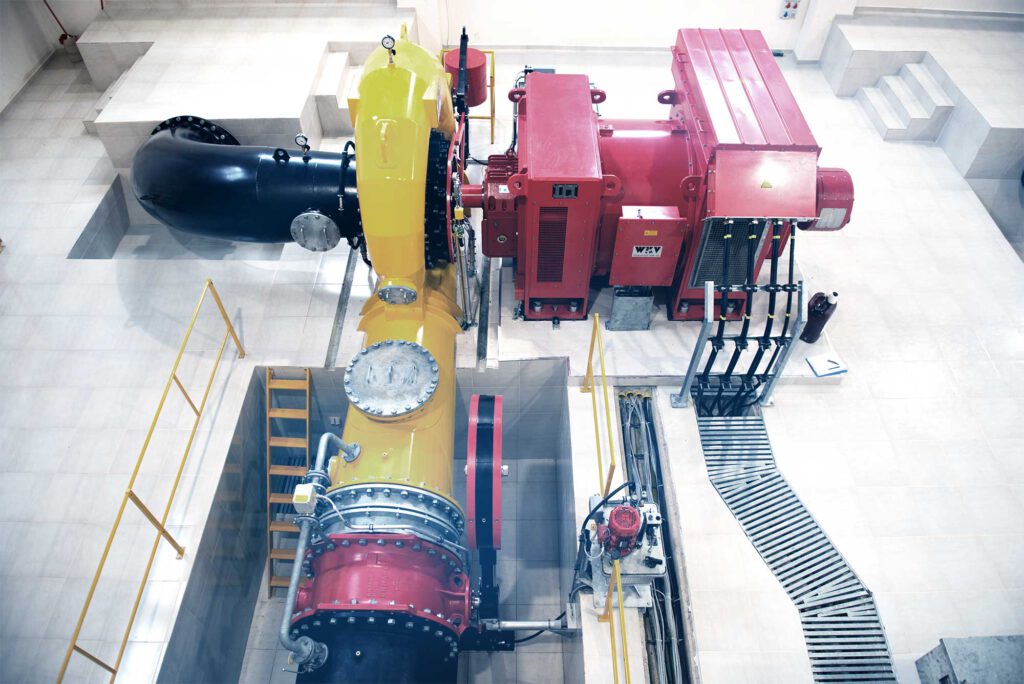 FRANCIS TURBINE
Operators can do almost nothing wrong when having this flexible turbine with the highest peak efficiency. Designed for water heads of up to approx. 300 m and power outputs of up to around 35 MW per unit.
TURGO TURBINE
It combines the advantages of the Pelton and Francis turbines. Designed for water heads between 50 and 300 m, with very good partial-load efficiency, high floating-debris tolerance and power outputs of up to 10 MW; it is suitable for challenging sites with variable water flows.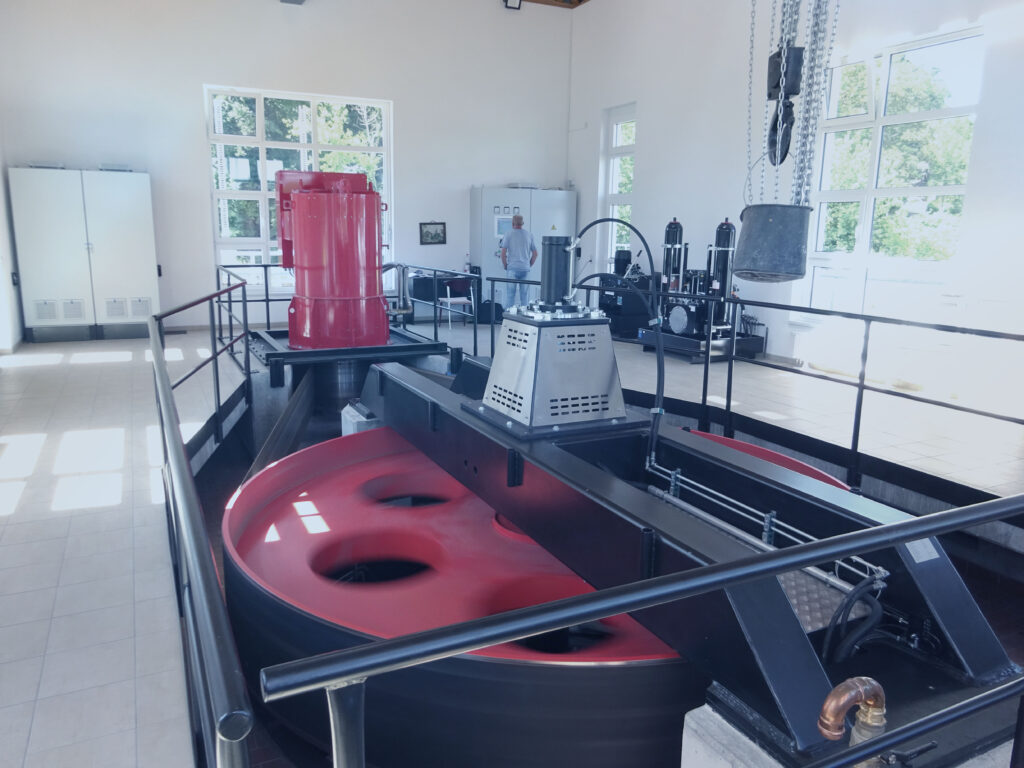 KAPLAN TURBINE
The solution for high energy production with heavily varying flow rates at low heads. Designed for water heads between 2,5 and approx. 30 m and large water flows. Achieving high efficiencies, even at partial loads with single- or double-regulated systems. WKV offers power outputs of up to 10 MW per unit, others on demand.